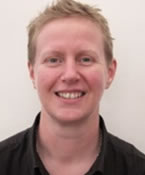 Romy Lawson
HERDSA 2023 Convenor
On behalf of the conference planning committee, we invite you to join us for the 40th annual conference of the Higher Education Research and Development Society of Australasia (HERDSA) to be held 28 June 2023 (with pre-conference workshops on 27 June) at the ICC (International Convention Centre), Darling Harbour, Sydney.
The theme for the conference is Curriculum Transformation. Effective curriculum transformation is seen to optimise the curriculum as a framework for student learning and experience rather than as simply an organising framework for disciplinary knowledge. It puts quality at the centre of this process and ensures support for staff in curriculum development and innovative teaching practice.
The planning committee has endeavoured to capture the different drivers and challenges for curriculum transformation under four sub-themes. The points under each sub-theme provide guidance of possible research topics for you to address but we encourage you to interpret the theme as it best suits your context.
Curriculum Transformation Drivers
Exploring the impact of current higher education climate both nationally and internationally on curriculum innovation and management;
Ensuring regulatory requirements (for example, the Higher Education Standards Framework) are being met.
Exploring the future of curriculum transformation under government legislation and professional standards
Facilitating Curriculum Transformation
Ensuring workforce capacity, capability and working patterns are aligned with change and innovation;
Supporting staff to adjust and develop their course development, delivery and assessment practices by a flexible, fit-for-purpose Continuing Professional Development offer;
Continually improving practice through evaluation, including the adoption of learning analytics;
Building services for maximum educational advantage.
Putting it into Practice
- Transforming current good practice into systematically applied subject and course design principles exploring:
what we teach,
how we teach,
how we assess learning and support students
Students in Curriculum Transformation (Student Led Submissions preferred)
Embracing students as changes agents, creating opportunities for students to provide the initiative, work alongside key institution stakeholders and lead change
There are many stakeholder perspectives from which to approach Curriculum Transformation. We welcome contributions that reflect the diversity of participants in higher education including private and non-university higher education providers, the vocational education and training sector, teachers and researchers, undergraduate and postgraduate students, administrators and policy makers, government, community and industry partners, and our culturally diverse communities. We also welcome international delegates who can provide insights into curriculum transformation from other contexts and cultures.
New to the HERDSA 2023 Conference is the introduction of three ongoing streams throughout the conference program led by international experts. Discussing the challenges that we face in curriculum transformation and the potential future solutions, these streams will include:
Whole of institutional transformation;
Embedding employability into curriculum transformation to create career ready graduates;
Harnessing the student voice by fostering students as change agents.
The conference will be held at the new premier integrated convention, exhibition and entertainment precinct at Darling Harbour, in Sydney's CBD. Connected to and through the city by a bustling boulevard, centred around the expanded green space of Tumbalong Park and glittering harbour at Cockle Bay. From first light to starry nights, there's always something going on at Darling Harbour making it a place to enjoy day and night. The conference venue is a short walk from local attractions such as Chinatown, the new Frank Gehry building (UTS Business School) and the Chinese Gardens. It's also just one minute walk to Sydney's light rail network, ferries and bus connections taking you to the icon sights of the city.
We hope you can join us for HERDSA 2023, to network with colleagues, forge new collaborations and share and gain new insights into higher education as well as to enjoy the delights of Darling Harbour and the many attractions that Sydney and its surrounds have to offer.
HERDSA acknowledges the Eora people as the Traditional Owners of the land upon which this conference will be held and pays respect to elders past, present, and future.
Register Online
Key Dates
Call for Proposals Open 12 September 2022
Registration Opens 19 September 2022
Call for Refereed Paper Abstracts Closes 23 October 2022
Notification of Acceptance for Refereed Paper Abstracts 15 November 2022
Full Paper from Accepted Abstracts Due 6 February 2023
All Other Submission Types Due 6 February 2023
Notification of Acceptance for All Other Submission Types 3 April 2023
Early Bird Registration Closes 28 April 2023
Pre-Conference Workshops 27 June 2023
HERDSA 2023 Conference 28 – 30 June 2023